WHAT WE DO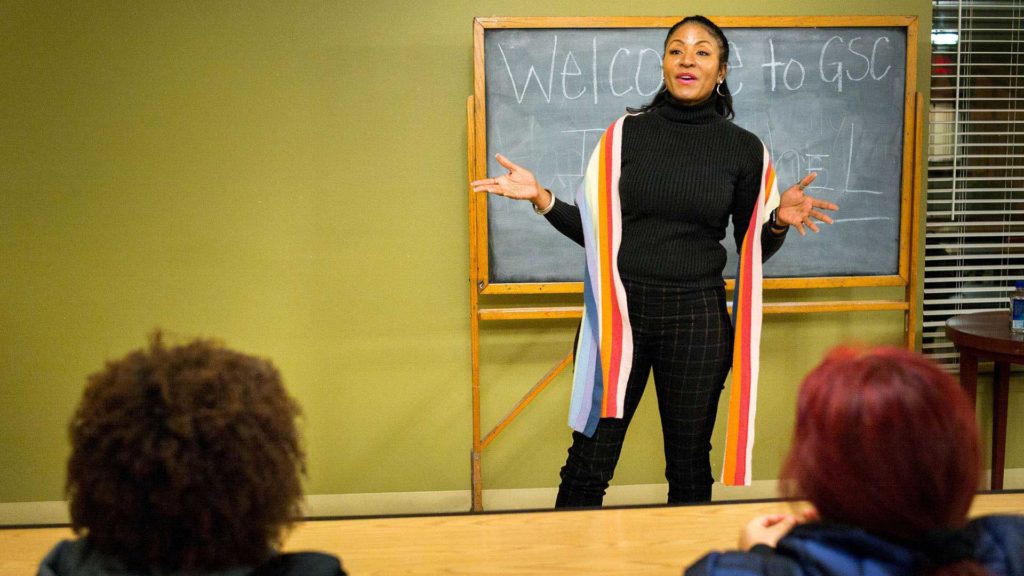 G
ood Shepherd Center offers the core programs of shelter, food, case management, and support services, all designed to help guide homeless women every step of the way as they move from homelessness to self-sufficiency.
The Mobile Outreach Van provides basic necessities and critical support services to women living on the streets. Languille Shelter and Hawkes Residence provide crisis and bridge housing to women experiencing homelessness.  Angel Guardian Home  and Farley House, offer women and their children the opportunity to rebuild their lives through transitional and long-term housing, education and training, and employment services. We serve over 1,500 women and children each year in a spirit of dignity and love through our outreach efforts as well as through our four residences.
All Good Shepherd Center residents must be committed to getting their lives back on track by following our program guidelines.  For these women, we provide a safe and supportive environment to begin rebuilding their lives.
Services are provided without regard to race, religion or ethnicity and religious participation is not required.
Our programs empower homeless women to:
Sleep safely and comfortably off of the perilous streets
Eat nutritious meals
Improve their mental health
Increase their earning potential through education and training
Earn a living wage through job placement
Create a foundation for financial stability
Develop and achieve short and long-term goals
Reunite with their children
Rebuild their lives for a better future
Secure permanent housing
Add your name below to stay informed