GOOD SHEPHERD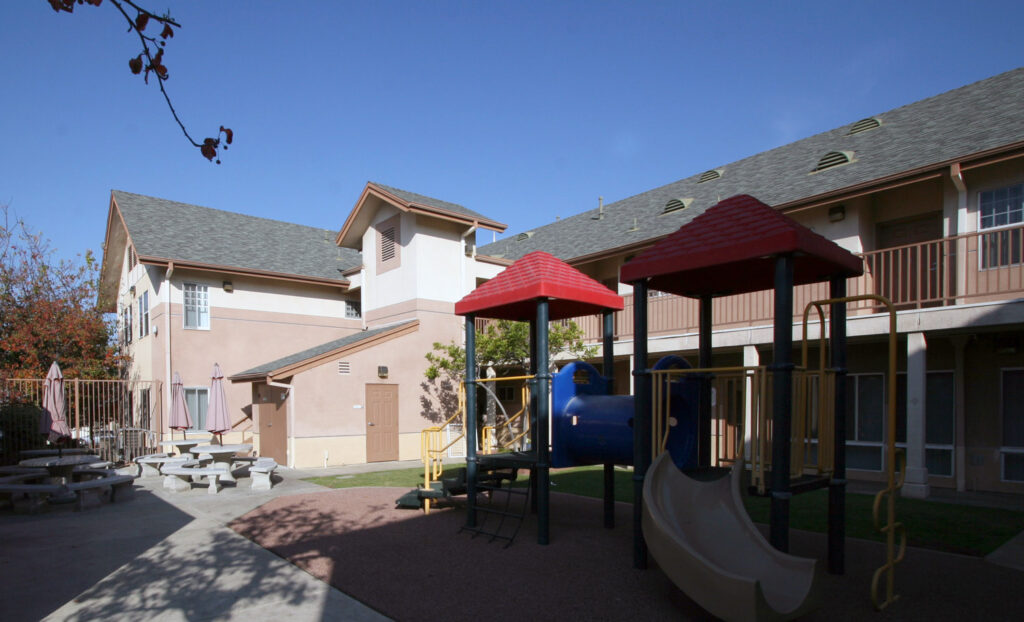 M
others with disabilities are especially vulnerable to homelessness. Angel Guardian Home, comprised of 12 two-bedroom apartments in our Women's Village, provides long-term affordable housing for this special population. Up to 12 mothers with physical or mental disabilities, and their minor children (about 25 children), call Angel Guardian home.
Good Shepherd Center provides supportive services to the families who live at Angel Guardian. Such services include job development and placement, case management and Life Skills training. Additionally, the mothers and their children are invited to participate in a variety of planned activities and special events at Good Shepherd Center throughout the year.
Families pay a modest rent based on a percentage of their income, and may live at Angel Guardian until the youngest child reaches 18. Good Shepherd Center works with mothers to help transition them into alternative housing sometime before their youngest child reaches his or her 18th birthday.
Add your name below to stay informed