GOOD SHEPHERD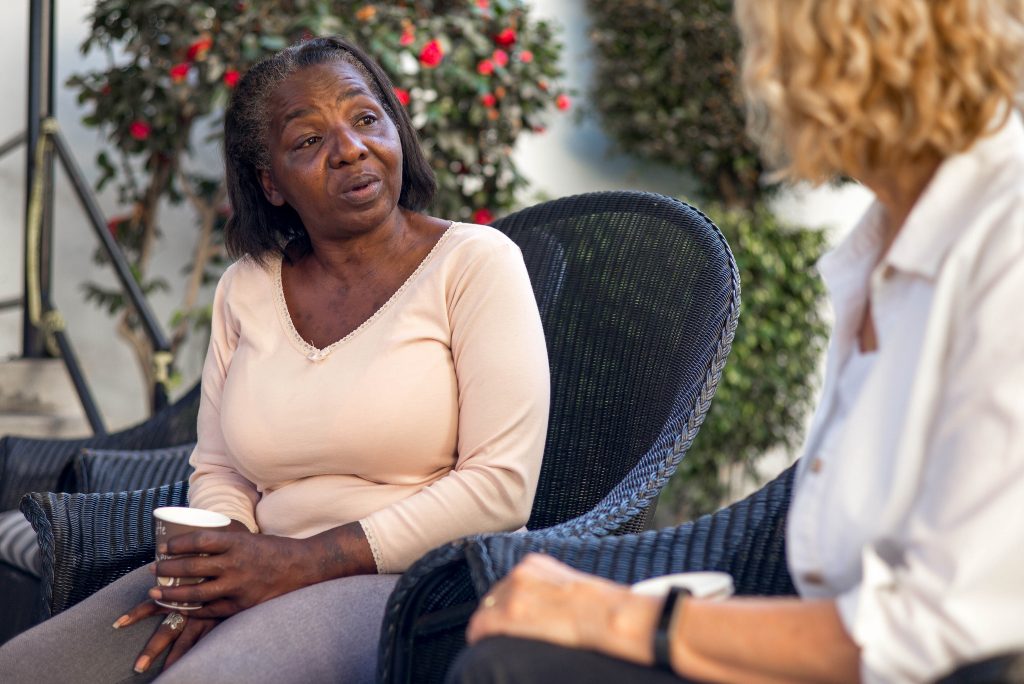 L
anguille  Shelter provides Crisis/Bridge Housing for unaccompanied women experiencing  homelessness. It consists of 30 beds in 15 semi-private units.
Women at Languille Shelter receive the following services:
Case Management
Three meals a day
Counseling
Life Skills Workshops
Access to the computer lab
We maintain partnerships with a variety of agencies and organizations to ensure that we are providing quality services to our clients. We continue to strengthen our role as Bridge Housing for clients that have been matched but are awaiting their permanent housing placement, and as Crises Housing for those not currently in the Los Angeles CES (Coordinated Entry System),  we are able to effectively evaluate our clients' housing barriers and connect them with affordable permanent supportive housing.
Drop-In Program
Languille's Drop-In Program provides respite from the streets Tuesdays, Wednesdays and Thursdays from 9:45 am-2:00 pm. Clients utilizing the Drop-In Program have the opportunity to:
Take a shower
Eat breakfast and lunch
Access the clothing closet
Receive food through our food pantry
Participate in the LIFE (Low Income Fare is Easy) Transportation Program which provides discounted bus coupons
Receive referrals for housing, health care and other social srvices
For many of these women it is the only opportunity for a hot meal and shower.
Outreach
Good Shepherd Center's Outreach Program is overseen by Sister Rosaline Vu. She has several volunteers who join her on outreach every Tuesday, Thursday and Friday on a rotating basis. This program provides food, clothing, toiletries and blankets to the many women experiencing homelessness in the MacArthur, Lafayette, and Echo Park areas of Los Angeles.  Women experiencing homelessness may also receive information about our Drop-In Program.
Add your name below to stay informed