GOOD SHEPHERD
EMPLOYMENT SERVICES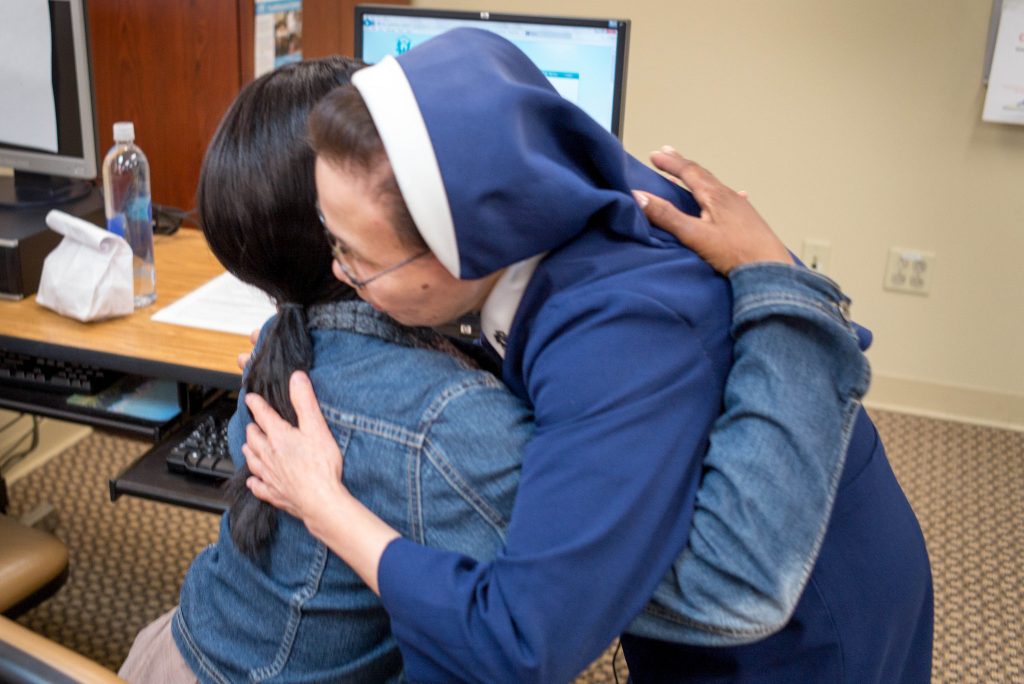 G
ood Shepherd Center is committed to ending the cycle of homelessness for the women and children that come through our doors. Women enrolled in Good Shepherd Center programs are encouraged to secure full time employment so that they can move from homelessness to independent living.
The Client Services Center provides all Good Shepherd Center residents with job development, case management and Life Skills training to enable self-sufficient living.  Services are designed to help each woman increase her earning potential through education, training, and job placement and to aid her in developing a foundation for economic stability.
Employment and Client Services include:
A fully-equipped computer lab with 16 workstations
Life Skills training workshops that prepare residents for self-sufficient living
Employment services and job placement assistance
On-site job training and workshops
Referrals to community services
All Good Shepherd Center residents have access to the following services:
Computer Lab
A computer lab with 16 workstations is available to all residents. Classes on Microsoft Office and other basic computer skills are offered, and women may receive a certificate of completion.
Life Skills Training Workshops
All residents are encouraged to attend these classes which cover a variety of topics such as housing rights, job interview skills, health concerns, stress management, budgeting, personal safety and other issues related to independent living.
Referrals to Community Services
We work with many partners to help our residents attain their goals and achieve independent living. Residents receive referrals for additional social services available in the community.
Work Appropriate Attire
A partnership with Dress for Success outfits the women who have interviews and are entering the work force.
Add your name below to stay informed