FINDING PERMANENT HOUSING
GSC GRADUATE-THREE YEARS LATER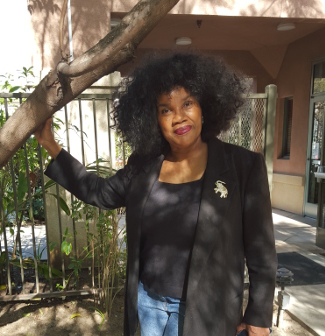 W hen my daughter Chilah and I graduated from the GSC program, I realized that leaving Minnesota had finally proven to be a smart move for us. After two years at Good Shepherd Center, going through the culinary arts training program at The Village Kitchen and the Department of Aging (DOA) training program, I was more confident and in a better financial position to claim a life of independence. Chilah had been working at Universal Studios for two years and we agreed to pool our resources and get a nice apartment together.
Since we graduated from the program, we have maintained permanent housing. I sincerely doubt that I could have done it without the help of the terrific staff at Good Shepherd Center.  I also recognize that being successful was dependent on putting forth a lot of effort into the program and what it had to offer. While a resident at Good Shepherd Center, I attended all the life skills classes that were offered, going into them with the attitude that I would get a lot out of them, and I was never disappointed. I knew that what I was doing up to that point wasn't working and I attended classes and workshops with an open mind. If you want to change your life, you need to respect yourself enough to know that you need help, ask for help, and receive the help that is offered to you. Thank you Good Shepherd Center angels.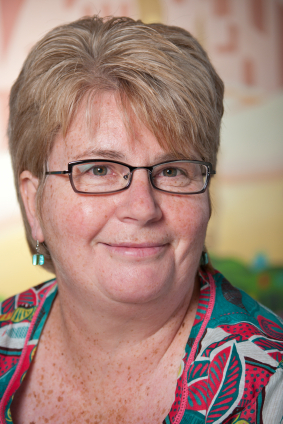 I was living in Las Vegas when I lost my job and soon after that my apartment. I came to Los Angeles thinking the job prospects would be better but was unable to find a place to stay. Saint Joseph's Center referred me to the Languille Shelter. During my stay at the shelter I worked as a site supervisor during tax preparation season, and as an auditor for a small property management company. I lost my job as an auditor, due to the company's financial problems and tax season coming to an end.
GSC assisted me in registering with SER (Senior Employment Resources) and I was assigned to St. Barnabas as my worksite. My supervisor was impressed by my job performance and within 6 months I was offered a full time position.
Seven months after being employed full time by St. Barnabas I was able to save enough money to move into my own apartment and still have money left in savings. I am still employed full time by St. Barnabas, am working on-call at Cedars Sinai Hospital and am pursuing my Bachelors Degree in Human Services with the University of Phoenix.
I am determined to work and to provide for myself but I am thankful to Good Shepherd Center for being there when I needed them. They provided a safe, clean place to stay, assistance with employment and words of encouragement.
I was a well-paid professional and worked for the same organization for nearly 15 years. At 54 years of age, I was happy when they offered me severance pay and an opportunity to take early retirement. I hadn't had a vacation in years, so I took a much needed vacation before beginning the process of looking for another job. Soon I had used up my severance pay, my unemployment benefits, and was shocked when still I had not found a job.  I quickly went from being a professional with a stable job to homeless and in a deep depression. I never thought it could happen to me.
I heard stories of women living on skid row, sleeping on park benches, in the park or riding the bus all night. Thankfully I am one of the fortunate ones. I was given a referral to Good Shepherd Center.  The staff and the sisters were wonderful to me.  Soon the depression began to lift.  The case manager at the shelter assisted me in applying for the benefits to which I was entitled due to my years of working.
During my stay at Good Shepherd Center I was able to save enough money to get my own apartment and begin to rebuild my life.  I am enrolled in an art class at the community college, something I did not have time for when I was a full time employee. Now, my life as a senior more closely resembles what I had always imagined, rather than what it could have been had I not been so fortunate to have had the help of Good Shepherd Center.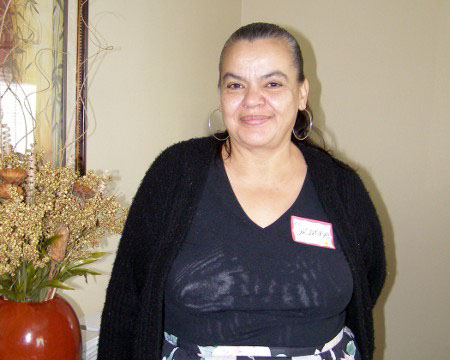 My mother meant the world to me!  We shared a home and I was employed by the state to be her caregiver. So when she died I lost everything—my job, my home, and most importantly, my very best friend.  Since I no longer had a job I was soon unable to pay the rent.  I turned to my family for help. However they were all dealing with their own problems.  The best I was offered was the floor at my nephew's apartment for a couple of weeks while I begged for donations to give my mother a proper burial.
I was a riding the bus in downtown Los Angeles, feeling alone and abandoned, when I struck up a conversation with a woman sitting next to me. Little did I know at the time, this lady was about to change my life.  She told me about a woman's shelter called Good Shepherd Center. I called the number she gave me and spoke with a case manger.  The next day I was admitted into their program.
When I entered GSC I had nothing and I was ready to make a change.  I paid close attention to the advice and the opportunities that the staff at Good Shepherd Center offered me.  I attended the life skills workshops, took computer classes, and attended the residents meetings.  I read the self-help books provided by GSC, attended the book discussion groups, the job club, and a peer facilitated support group.  I am so grateful for all the classes and activities provided by Good Shepherd Center.
Through the employment program, I obtained a job at an adult day care center in a job training program, where I am still employed today.  My job entails a variety of duties; from receptionist, to food preparation and serving the residents of the senior day care center.
I moved into my own apartment in August, nearly two years after entering Good Shepherd's program.  Without the assistance I received from the sisters and the staff, I don't know where I would have ended up.  They helped give me a new start on life.  My greatest pleasure today is that I am able to have my grandchildren spend the weekend with me in my new home.
Add your name below to stay informed