FINDING EMPLOYMENT
Prizes were awarded according to similar rules as getting a good hand at poker. Get your €100 Bonus Casdep Casino exclusive promo code There is no Casdep Casino sign up code needed to take advantage of the universal welcome bonus, so you can deposit and enjoy the bonus cash automatically. Gate 777 Free Spins Read More Bonus Spins Free Spins Casino Free Spins No Deposit Casinos Free Spins No Deposit UK Netent Free Spins No Deposit Bonus May 19 May 21 New Free Spins No Deposit Casino Cruise is a must-visit if you're looking to get one of the best free spins no deposit bonuses online onlinecasinosenperu.com. Noodles Sushiya – Hearty Chinese and Vietnamese noodles and sushi menu.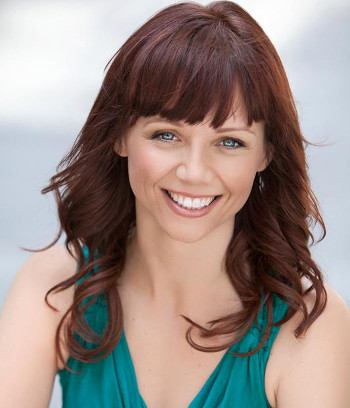 It's been almost a year since I left Good Shepherd Center/Catholic Charities and I am happy to report that this year I opened my own Bakery in upstate Pennsylvania. As The Village Kitchen staff can attest to, I absolutely love to bake and it just seemed like the perfect fit.
I have been an observational learner my whole life. When I worked at The Village Kitchen I observed everything around me; from food ordering, to how things are stored and labeled. I learned how to prepare bakery items so that there is always a constant and fresh stock of pastries and other menu items for the customers. I overheard conversations about how to get the best food prices; where to purchase them and when they should be purchased. The biggest thing I learned was to create your menu around what you are already using in order to control food costs better. That has really helped me with my own bakery.
I took it all in because I knew I was not there by accident. God was showing me something that was very dear to my heart. During good times, hectic times, not so great times, I always soothed myself by baking up some cookies or cupcakes or whatever else I felt like baking. Baking was always a way I dealt with stress. It made everything better, although I could never begin to explain why. I guess I have a gift and it brings me to bliss to create something wonderful out of sugar, flour and eggs!
The time I spent at Good Shepherd Center and The Village Kitchen, I looked upon as a blessing to advance my own life and livelihood. I paid attention to everything and everyone. The hands on experience was worth so much! The Food Manager Classes and testing sealed the deal. With my Professional Food Manager Card I knew I could do almost anything in the restaurant industry. It's like a card that validates you. Without it, my choices would have been very limited as far as my food career advancement. That card alone has opened so many doors for me since I left TVK. And now I run my own bakery and I am busier than I ever thought possible. I feel very blessed and I have Good Shepherd Center, the staff, and the training I received to thank for that. I wish there were words to express my everlasting gratitude. Your program gave me a second chance and changed my life forever. Thank you from the bottom of my heart.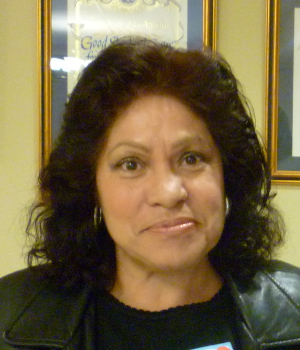 When Project Achieve, a program of Catholic Charities, and a multi-service center with a 60 day emergency shelter, referred me to Good Shepherd Center, I was a mess.  I had been living on the streets, in parks, and in homeless shelters for the past few years and I had a misdemeanor for drug possession.  The staff at GSC made me feel as though I was "in God's hands."
During my time at Good Shepherd Center, I was always grateful for the staff that "ran a tight ship" but also had compassion and never made me feel less than. During my short stay at the Languille Shelter, I was able to complete my community service and enroll in the culinary arts training program at Good Shepherd Center's—The Village Kitchen (TVK). I especially loved the team work I experienced while working there.
As a graduate of the TVK program, I applied for several jobs, and am proud to be working at a restaurant located in Echo Park. It was important for me to get a job where I could use the skills I learned while working at TVK.
I have been able to save money while living at GSC and although I am grateful for the support and services, I am looking forward to getting my own apartment. My goal has always been to save up and move out. It's time to move on.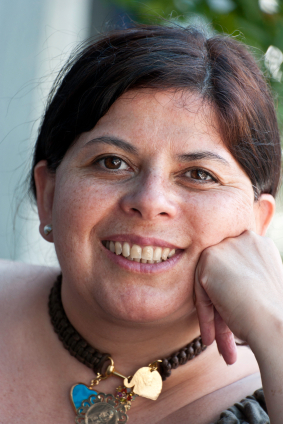 I came from a healthy, happy home. I had a good job as a massage therapist and intentions of becoming an acupuncturist. When I broke up with my boyfriend of 14 years, I decided to move to California to start over. Once in Los Angeles, I learned that my license to practice as a massage therapist was not honored here and that you need a separate license for each city in which you plan to work. Realizing the expense involved in getting licensed again, I began to look for work. When my resources ran out and I could not find a job, I found a place to stay at Union Rescue Mission. This was the first time I had ever experienced homelessness.
While staying at Union Rescue, I learned about the culinary arts training program through Good Shepherd Center. I expressed an interest to my case manager and was given a referral to Hawkes Residence in hopes of participating in the training program at The Village Kitchen. I moved into Hawkes in July and began working in The Village Kitchen soon after. In October I graduated from the program and began working at a restaurant on the USC campus. I was promoted to team leader and am now the Kitchen Manager. Now that I have steady employment my next goal is to get an apartment.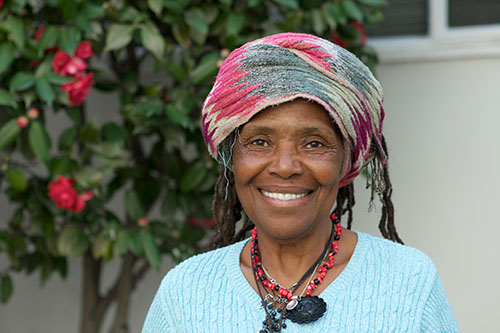 In April I went to live at Good Shepherd Center with all my possessions packed in a single black plastic trash bag. I was hungry, humiliated and beaten. Life had taken a toll on me. They told me it would get better, and I had to believe them. Hope was my most valuable possession.
Not long after moving into Good Shepherd Center I was able to move into my own apartment. This was the first time I had ever had a place of my own, and I felt like a teenager going off to college for the first time.  The main difference was that I had a job to go to the next day. I would not be here today if it were not for the support I received while I was at Good Shepherd Center. From the time I arrived to the day I left, Good Shepherd was with me all the way!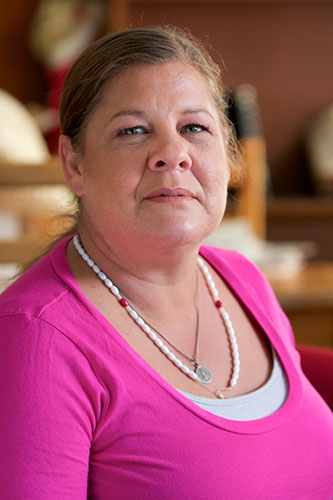 I met a guy on the internet and he seemed like a really great person. I spent all my savings for a plane ticket to Los Angeles so we could be together. As it turned out, he was very controlling and after just a few days became abusive. I did not have any family or friends here and had no one to turn to. I was sitting alone in the park, crying, not knowing what to do when a kind lady with a kleenex sat down beside me. She told me that she had once been in a similar situation and gave me a phone number to call. She was very persistent and would not leave until I made the call.
On the phone I spoke to a case manager at Good Shepherd Center who told me they had a bed available. I jumped at the opportunity! Living in a home with 29 other women was a bit intimidating. However I also felt that I had a built in support system and some direction. Some of the women were challenging to deal with but others were truly delightful. I soon realized that these were regular women just like me; not drug addicts and people with no ambition but women just like me.
The first thing I wanted to do was get a job. But the case manager told me that I needed to go to the emergency room to take care of the gash on my face that my friend had provided as a going away gift. It was clear that she really cared about my well-being. Then she sent me to a job coach so he could assist me in developing a resume and to brush up on my computer skills.
Today I have my own apartment, a job that I love and a cat as a companion. I have fond memories of the kindness I received while at the shelter. If it were not for Good Shepherd Center and the direction and love that they showed me, I would have ended up on Skid Row or sleeping in a park somewhere. I have a couple friends that I met at the shelter and we have a built in support system and somewhere to turn when times get tough. I am really grateful for the lady with the kleenex and her persistence that I make the call to Good Shepherd.
Add your name below to stay informed